How Plyometrics Can Improve Your Running
Mundaring & Hills Physio
The word plyometrics gets thrown around a lot when it comes to running, to improve running performance. What are plyometrics, why are they important and how can you implement them? 
Plyometrics are explosive and high intensity movements – essentially involving jumping. This is aimed at improving power and for a runner this can improve their speed, endurance and prevent injuries. 
Better running efficiency 
Plyometrics strengthen our lower limb muscles. This helps propel us forward with each stride. Going the same distance can then take less effort and become more efficient. 
Increased speed
Plyometrics help build our explosiveness to make those quick bursts of effort easier for when we need to sprint to the finish.
Injury prevention
Running is high impact and so this places high stresses on our bodies. Plyometrics helps us better absorb these stresses and strengthens our muscles and joints for this type of repetitive action.
Variety 
Adding plyometrics completes a well-rounded running program. Our muscles need new stimuli to get stronger. 
To implement plyometric exercises in your schedule you should start with introducing them once per week, building up to three times per week. We still need to find the right balance between seeing the effects of this type of training and avoiding overtraining. Exercises you can start with include box jumps, sideways hopping and forward hopping. There are many options so a physiotherapist can help you with choosing the best exercises for you and progress them appropriately.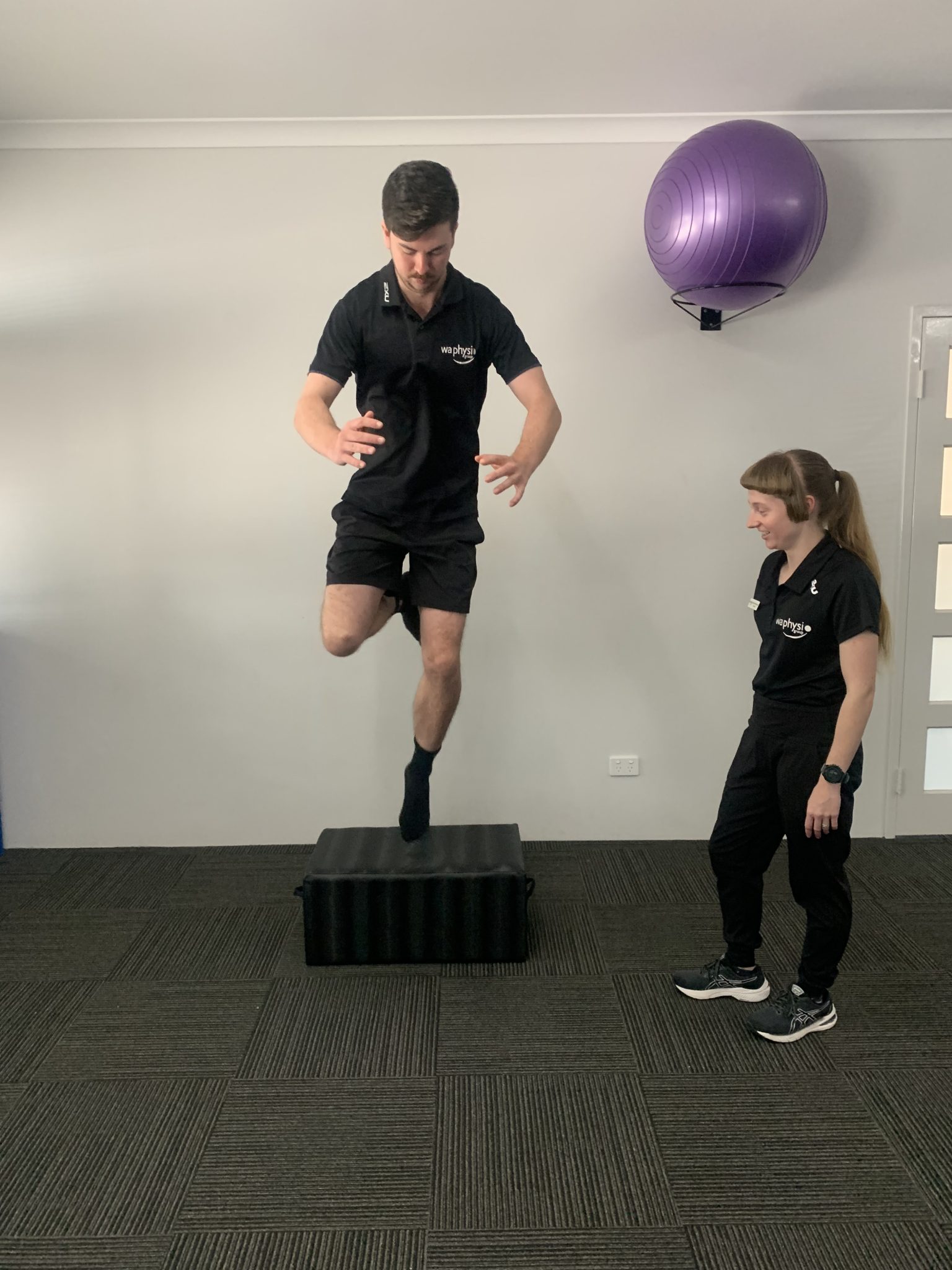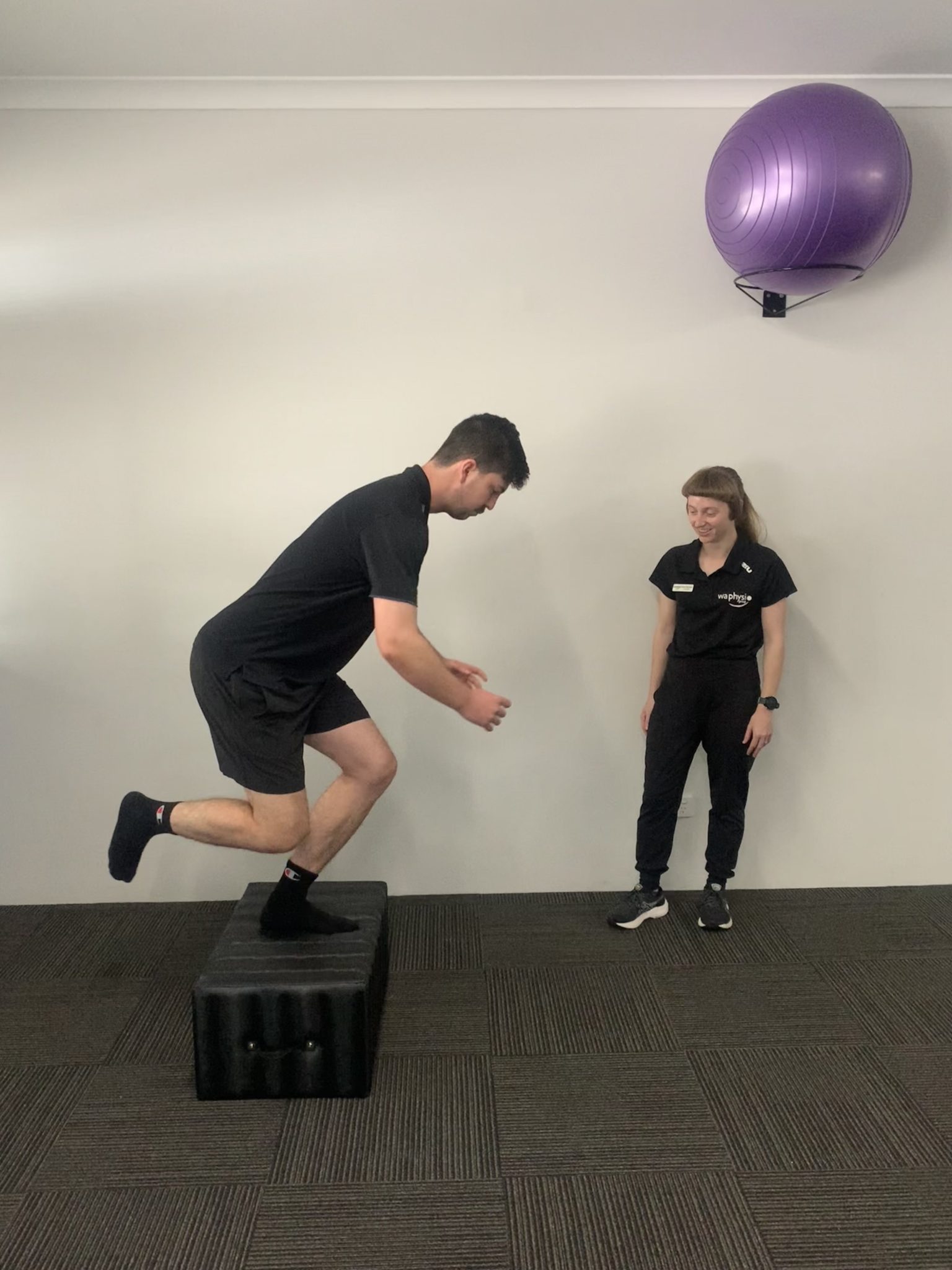 Sarah graduated from Curtin University with a Masters of Physiotherapy in 2019. She has spent the last few years delivering physio through home visits around the hills area, believing in the importance of maximising independence and function.
She has since joined the team with the passion of working collaboratively with each individual to achieve their goals and the best possible outcome.
Alongside this Sarah works for Football Australia, specifically working with the match officials during Perth Glory games as she has a special interest in sporting injuries. Her background including sports training for UWA Nedlands Football Club where she also played soccer for several years.
In her spare time, you can find her hitting the outdoors running in her neighbourhood or speeding through her local Parkrun.
Special Interests
Sporting injuries
Knee pain
Post op