I have chronic lower back pain – which type of exercise is the best for relieving my pain?
Mundaring & Hills Physio
As Physiotherapists, one of the most common complaints our clients will seek treatment for is chronic lower back pain which is pain that either has lasted longer than a few months without settling; or repeat recurrences of the same lower back pain over a prolonged period of time.
There is lots of evidence that exercise is one of the best treatments in the management of chronic lower back pain.   Physiotherapists are the specialists in the field of exercise prescription and management of musculoskeletal aches and pains.  We are well trained in the prescription of various types of exercise therapy, so we are always looking for evidence of what exactly is the BEST type of exercise for the management of this chronic pain.
So…..what is the answer?
New research recently published in the Journal of Physiotherapy (Oct, 2021) by the Australian Physiotherapy Association, looked at nearly 250 clinical trials and came up with the best evidence to date of which types of exercise are the most effective for the management of chronic low back pain.
Not surprisingly, their research concluded that MOST exercise types were more effective than no treatment, yet there were a few types that seem to be more effective than others in managing pain and disability.
But the exercise type which showed the best improvement was (drum roll please)…..
Pilates!
That's right – a customised and progressive Pilates programme incorporating over 20 hours of this type of exercise over a minimum of  8 weeks showed the most improvement in pain and disability for people suffering from chronic lower back pain.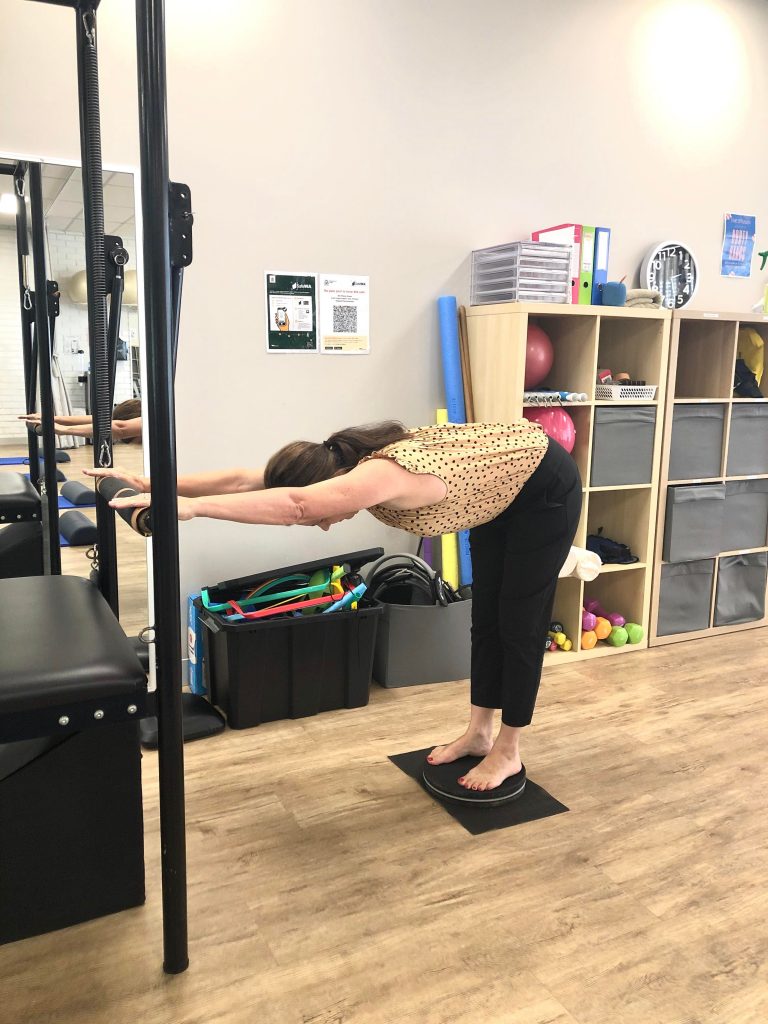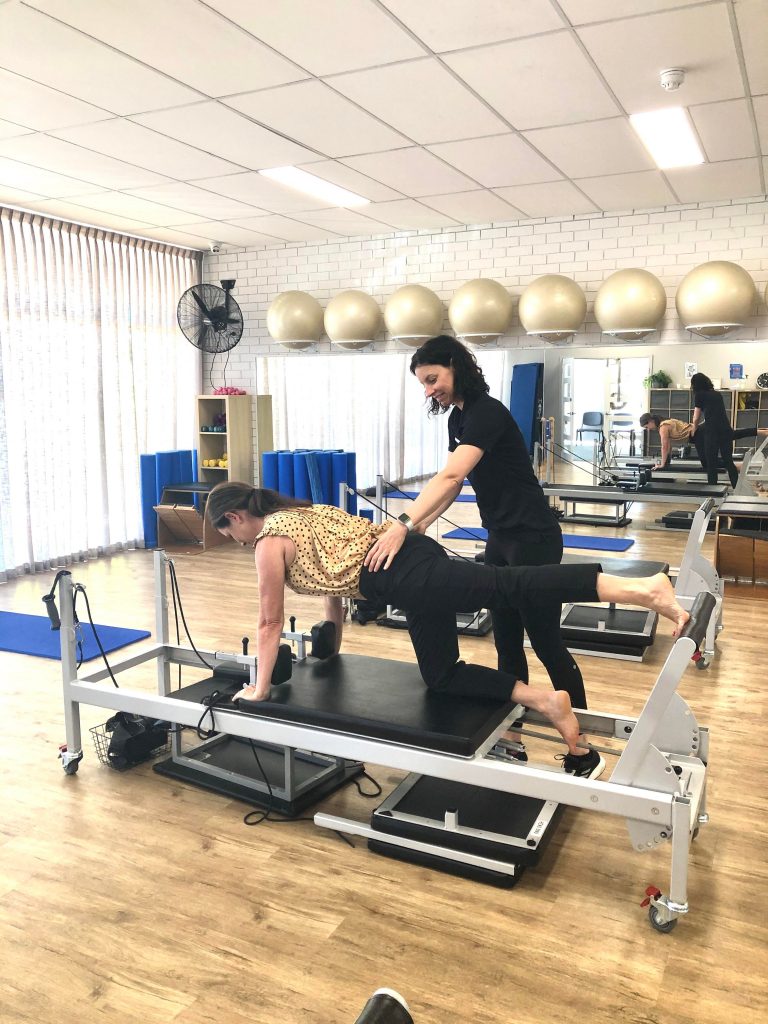 It's 2022 and it's time to get Serious….. If you have chronic lower back pain, the evidence is clear that targeted lower back strengthening via a Pilates programme will have a significantly positive impact on your pain.
At Mundaring & Hills Physiotherapy, all of our Studio Pilates Physiotherapists have done extensive postgraduate training in the delivery of this type of exercise.  Call the clinic on (08) 9295 2381 to get started on the road to recovery.
Sarah Mac Alasdair
Principal Partner
Senior Physiotherapist
Sarah graduated from Curtin University in 1994 and since then, she has combined her love of travel and sport throughout her physiotherapy career. She has worked in Europe and across Australia with elite athletes from such diverse sports as rowing, cricket, Aussie Rules, tennis, basketball and rugby.
In addition to her love of managing sporting injuries, she also is passionate about developing effective and lasting management plans for other musculoskeletal conditions. Sarah has a strong interest in treating adolescent sporting injuries and still spends many winter mornings on the sideline covering Guildford Grammar rugby matches. Otherwise, she spends her spare time as an unpaid uber driver for her four young children and loves to get out on the water fishing whenever possible.
SPECIAL INTERESTS:
Treating Adolescent Sporting Populations
Providing quality care and management for clients with chronic musculoskeletal issues