The straw that broke the camel's back
admin
Okay, so you have this knee pain. You're not sure how it started. You were just walking up the driveway today and it started to hurt.
You didn't twist on it.
You didn't slip.
It just started to hurt.
In the absence of an incident or traumatic injury, where nothing was torn or ripped, what causes an injury? Everyone has experienced a pain response in reaction to a relatively insignificant movement, so let's talk about what causes that pain.
Pain responses that come out of the blue can only be caused by excessive load, not at the time of injury but over a period of time leading up to the injury. We must look at the cumulative load that your knee has undergone over recent days/weeks/months and you must consider ALL facets of load.
Consider the loads that your knee has undergone in recent months:
– Daily workload as a bricky – squatting/ladders/lifting/shovelling
– Home maintenance – you just spent all weekend replacing sprinkler heads in the lawn
– Family care – kids have been unwell, so you're lifting/carrying to comfort them
– Gym – recently returned to the squats and loading after resting over festive season
You can see how the different types of load can add up quite quickly without you realising it. But the most critical facet of load is emotion/mental load.
– Sleep hygiene – poor quality sleep, maybe the industry slump is taking its toll and with sick kids means you're tending to them throughout the night
Without good quality sleep the body is not able to recover from stresses of the day, so over time you can see how poor sleep can contribute to overloading and injury.
– Stress – difficulty to find work/life balance or challenged relationships playing on your mind
Stress stirs up our nervous system, gets it revving, so your normal gym workout may feel like everything is that much harder to squat/lift etc and pushing through it on a ramped up nervous system risks injury.
Considering ALL these loads, the last, seemingly simple task of walking up the driveway triggered a local pain response at your knee.
"the straw that broke the camel's back"
And even though you didn't twist on it or fall, the pain is just an alarm bell letting you know that load is becoming excessive and tissues are at risk of injury. Your body is telling you to ease up and manage your loads.
How can you ensure this doesn't happen again? It's as simple as listening to your body but obviously some things are completely unavoidable and we have to do.
If you have been busy in the garden on the weekend and not sleeping well, consider a walk or cardio instead of smashing more weights.
You did a heavy gym session earlier in the week and have been lifting the kids more than usual, consider prioritising the garden duties and try to split them over two days rather than one day.
Again, listen to your body. It's okay if you go lighter on the gym session, its okay if you don't run at your normal pace, your body is telling you to rest. Be mindful what loads are weighing heavy on your body and respect the limitations your body can tolerate.
Sometimes, it helps to sit down and discuss load management with a professional. If you think you need to manage your loads better, we can help.
---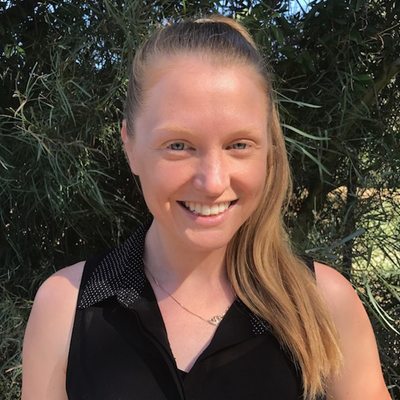 Amy Zappavigna
PHYSIOTHERAPIST
Amy has integrated her clinical skills and Pilates knowledge into treating and managing her client's injuries. She enjoys getting people active and on the right path to achieving their fitness and functional goals.
In her spare time, Amy is training for her next triathlon or running around the field umpiring amateur football.
Special Interests:
Treating Running Injuries
Rehabilitating Spinal Pain